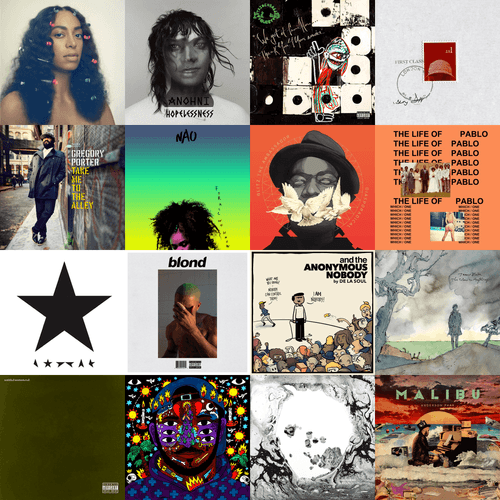 NowPlaying….. The Best Of 2016
08 Jan, '17
nowplaying
• 1 min.
Music is vital to my creative process and, usually, inspiration for ongoing/upcoming projects is directly related to what i'm listening to at the time, cool, huh? Check out my music blog for more…
#BestOf2016…. Basically these Super D0P3! Albums have been on re-repeat! over the past year, have definitely helped me design and code better (Fact!)… and i'm a better person for that 😁
Looking forward to more Music goodies this year – BrapBrap!