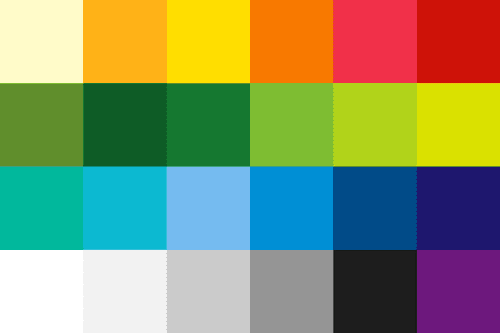 Colour Palettes – Rio 2016
20 Aug, '16
inspiration
• 1 min.
I love to design bits and bobs, explore fonts and collect colour palettes because they serve as inspiration and come in handy during new project brainstorming.
Rio 2016… Usain Bolt completed the triple-triple – #brapBrap!, Barbados' Akela Jones put in a good shift (better luck next time) and I think the Olympics, overall, has been bursting with excitement and colour right from that spectacular opening ceremony.
Couldn't resist it – had to compile a colour palette from the Rio Games (and it's rather expansive).
Check out more showcased colour palettes on my 'Coolors' space.