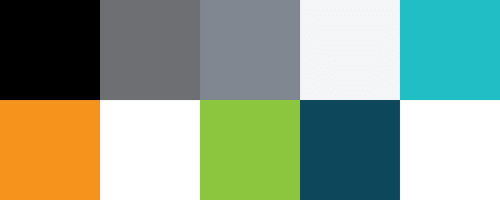 Colour Palettes – LINK-Caribbean
25 Aug, '16
inspiration
• 1 min.
I love to design bits and bobs, explore fonts and collect colour palettes because they serve as inspiration and come in handy during new project brainstorming.
At work, we recently got to design and develop LINK-Caribbean; CEDA's latest project, which is a Regional Angel Investment Platform for entrepreneurs. Although we did not develop the project's branding, we used it in the web project.
At the inception meeting I was very pleased with the modern colours they decided to go for, as this set the tone of the project and directed overall design and development.
Here's the colour palette, extracted above.
Check out more showcased colour palettes on my 'Coolors' space.